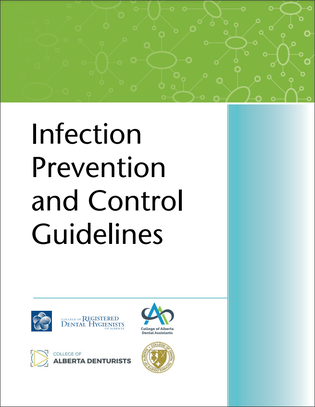 New Infection Prevention and Control (IPC) Guidelines have been developed as a collaboration between the CRDHA, the College of Alberta Dental Assistants, the College of Alberta Denturists, and the College of Dental Technicians of Alberta and have been approved by the Councils of all four Colleges.
The new IPC guidelines go into effect today, June 1, 2022.
Registrants of all the involved colleges are expected to understand and adhere to the guidelines, and the public is encouraged to read the new guidelines as well.
Read the New IPC Guidelines.
If you have any questions or concerns about the new IPC Guidelines, please contact the College.